The SouthCoast has some of the best creameries in Massachusetts.  On the different tours, riders will sample from some of the following ice cream shops.
Annie's Ice Cream Shack
Annie's Ice Cream Shack is owned and managed by Anne Domagala and her family of Rochester, MA. The shack itself is located at 50 Middleboro Rd, Freetown, MA.  Annie's Ice Cream Shack proudly serves Acushnet Creamery's homemade ice cream. Family owned and run, Annie's Ice Cream Shack is a great place to bring your own family to enjoy the best ice cream on the South Coast. They carry 39 flavors, 37 of which are permanent, 2 are specials that change every few weeks.
Captain Bonney's Creamery
Captain Bonney's is located at 258 New Bedford Rd in Rochester.  They serve over 54 flavors of hard serve ice cream.  Half the flavors come from Acushnet Creamery and the other half are Gifford's ice cream from Whites Dairy.  And, if that is not sufficient choice, they also have soft serve ice cream. Captain Bonney's is a great place to relax and have food & ice cream.  They also have a play yard for the children and the Clover Creek Horse Farm next door!
Dorothy Cox Candies
Family owned and operated since 1928. This legendary company has now expanded into making delicious home-made ice cream. They take it a step further by offering chocolate dipped ice cream bars, a must try! They are located at 21 Berdon Way Fairhaven & 8 Kendrick Rd Wareham.
West Island Creamery
Located at 39 Causeway Road, Fairhaven, MA, the West Island Creamery is the perfect place to stop for a sweet treat on your way to or from West Island Beach. Operated by Liz and Ken Ackerman of the Oxford Creamery,  these folks know their ice cream. Not only are you treated to ice cream, but the views on West Island are second to none. 

Fieldstone Farm Market
This year Fieldstone Farm Market of Marion will be offering SoCo Creamery ice cream at the Little Bay stop on the 11 and 19-mile tours.  SoCo Creamery ice cream is a high quality artisanal product made from hormone-free milk and cream from New England family farms and pure cane sugar.  The Fieldstone Farm Market offers a unique selection of local and regional products.  The market can be found at 806 Mill Street (Route 6), Marion.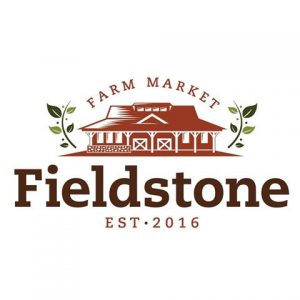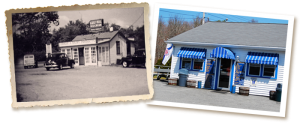 Oxford Creamery
For the town of Mattapoisett, Oxford Creamery is more than a spot on the map.  The almost perpetual line outside the door on hot summer days says a lot about its reputation. Part ice cream shop, part short order restaurant, Oxford is local New England in every sense of the word. The fresh lobster rolls, clam cakes, sandwiches, hamburgers, hotdogs and, of course, ice cream are favorites for locals, summer visitors, and those just passing through.

The Robins Nest Ice Cream and Food
The Robins Nest has a large selection of delighful flavors of ice cream.  This place is a little off the beaten path, located in the woods in Rochester at 423 High Street, but the ice cream makes it well worth going the extra distance.  The Robins Nest is basically a take-out window in the woods with picnic tables.  The owner Jim Carberry can often be found behind the window.

 
Seaport Ice Cream Slip
The Seaport Slip is a food truck and ice cream parlor located on the Town Wharf in Mattapoisett.  This place is the perfect spot to sit and enjoy some of their fabulous ice cream and snacks.  You can get a wide variety of ice cream flavors, all served with a beautiful view of the harbor!  You can enjoy hard ice cream, soft serve or ice cream novelties, as well as other hot and cold food.
Country Whip
Country Whip has been a staple feature of Acushnet, MA for over 60 years and is located at 1173 Main Street. Referred to as "The Whip" by locals, this creamery offers incredible ice cream flavors, both hard and soft serve, as well as classic burgers and other American fare. Now under new ownership as of 2023, The Whip is operated by Ronnie and Lolly Fernandes. The couple have many years of experience in the food service business and also own Lolly's Cafe in South Dartmouth, MA. This year's bike ride will happen just weeks after the new re-opening of The Whip!